Processing Payment
Loading...
Payment Succeeded!
close
Make A Donation To The
Hockey Alberta Foundation
December 1, 2016 at 1:00 AM
Hockey Alberta Foundation

The Hockey Alberta Foundation is a not-for-profit organization formed in 2001 and registered as Charitable Foundation with the Canada Revenue Agency in 2004.
Our Mission: Improving the quality of life of Albertans through hockey.

Our Vision: We support the hockey community in Alberta by celebrating those before us, investing in those who lead us and contributing to those who need us.
We CELEBRATE those BEFORE us, through the creation and operation of the Alberta Hockey Hall of Fame (AHHF) and the annual AHHF Awards Gala where we recognize a select number of Albertans who have made a significant impact on our game.
We INVEST in those who LEAD us, through the Future Leaders Development Program, an annual program that sees budding young student coaches learn the skills to become leaders in the game and earn a post-secondary scholarship while doing so.
We CONTRIBUTE to those who NEED us, through the Every Kid Every Community Program, a grant allocation program that pairs funds with individuals, hockey and community groups to assist in the support and creation of hockey programs to help alleviate financial and other barriers to participating in our game.
Help us to support the continued development and growth of our Alberta Hockey Hall of Fame, Future Leaders Development Program and the Every Kid Every Community Program by becoming a teammate of the Hockey Alberta Foundation today! Your donation of $25 or more is eligible for a tax receipt.
When
December 1, 2016 at 1:00 AM to December 31, 2017 at 11:59 PM
Where
Red Deer, Alberta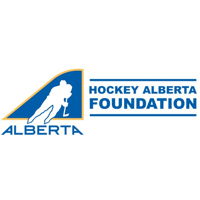 ---
Become a Volunteer