Processing Payment
Loading...
Payment Succeeded!
close
Dominican Republic Fall Fundraiser
Partners in Deed
October 19, 2018 at 6:15 PM
Celebrating 15 Years of Partnership

Join us for a delicious catered dinner, music, silent auction and guest presentation as we get together to raise funds that will enable us to continue our vision of linking communities across cultures to improve the lives of Dominican youth and their families.

The special guests for this event are Chelo (director of TEARS High School) and Judy del Rosario (teacher for special needs youth).
When
October 19, 2018 at 6:15 PM to October 19, 2018 at 9:00 PM
Where
Varsity Bible Church - 4807 Valiant Drive NW
Calgary, Alberta
View Map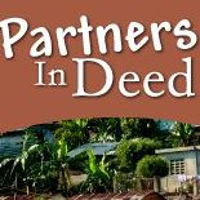 ---
Become a Volunteer