Processing Payment
Loading...
Payment Succeeded!
close
Research to Action
Calgary Homeless Foundation
April 19, 2017 at 8:00 AM
The 4th Biennial Homelessness Research Symposium

Every two years, the Calgary Homeless Foundation organizes a community research symposium to share knowledge, showcase local research, and connect members within the homeless-serving sector. As data quality improves, communities around the province continue to explore new ways to research and enhance our community, while also gaining new insights into programmatic and individual outcomes.

This year, the Homelessness Research Symposium will bring together researchers, service providers, government officials, and our community to discover ways to transform Research to Action.

Join us as we showcase recent local research and translate it into improved practice, identify gaps in knowledge, and discuss possible directions for future research. Come network with colleagues, peers and sector professionals for future research collaborations as we share the methods, findings, and practical implications of our collective work.

Join us on April 19th and 20th at Fort Calgary for two days packed full of innovative ideas and ingenious methodology, and be a part of our 4th Biennial Homelessness Research Symposium.

Come discover how we are all transforming Research to Action.
When
April 19, 2017 at 8:00 AM to April 20, 2017 at 6:00 PM
Where
Fort Calgary - 750 9 Ave SE
Calgary, Alberta
View Map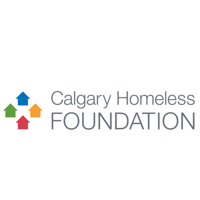 ---
Become a Volunteer